Description
Volare is a stunning performance by Deana Martin, an entertainer who was literally born to deliver this music in her own fresh and inventive style. She is adamant about keeping The Great American Songbook alive. On this album, Deana delivers a program of 14 timeless classics written by the likes of Johnny Mercer, Cole Porter and Billy Joel. Deana Martin possesses the versatility, passion and showmanship of a vocalist who knows how to interpret the essence of a song. Re-cast The Rat Pack for the new millennium, and Deana Martin is The Queen of Cool!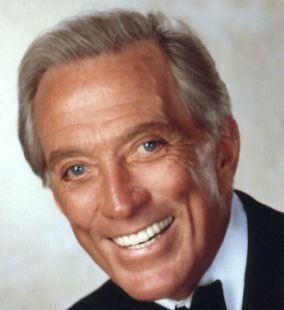 "I just played Deana's new CD "Volare" for the second time and love it even more. It is a terrific collection of well-known standards, with fabulous orchestrations, and Deana sings like a bird. It's a perfect easy listening CD for anyone who likes great standards tastefully done. I would recommend it to anyone."
—Andy Williams
Legendary Singer/Entertainer
---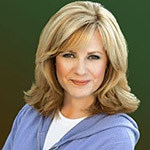 "I truly enjoy listening to Deana Martin's new album, 'Volare'. The arrangements are unique and joyful, and you can hear the smile in her voice as she is singing. I'm always nostalgic for these tunes, and especially enjoyed Deana's renditions of 'Arrivederci Roma', and 'That Old Black Magic'. If you're a Dean Martin fan like I am, you will be thrilled to hear the charm and sophistication of his daughter Deana, elegantly sing these classics."
—Bonnie Hunt
Actor/Writer/Television Host
---


"Deana's new CD "Volare" is beautiful. Great music from a fabulous gal. I'm singing along with every cut. Much Love."
—Jerry Vale
Legendary Singer/Entertainer
---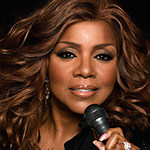 "Since purchasing Deana Martin's Volare, she had me at Track 1 with "Please Don't Talk About Me When I'm Gone", what vocals! I recorded a disco version of "I've Got You Under My Skin" in 1978, I must say Deana brings a freshness and an originality to this classic that made me take notice. This is my favorite type of genre along with jazz, and I can only hope to have the honor of one day singing a duet with Ms. Martin. She sets the "standards" high with this collection of classics."
—Gloria Gaynor
Grammy Winning Singer/entertainer 
---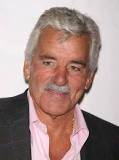 "Deana Martin is the Queen of Cool, baby! I love her new CD, Volare and I particularly love Deana's version of "Smile". That's now on my favorite song list. The arrangements are fresh and Deana is in the pocket all the time. Listening to Deana is like listening to Dean with an extra special 'A'!"
—Dennis Farina
Actor
---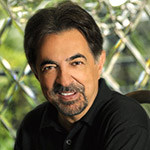 "In my 40 years as a professional actor, I'd have to put having the opportunity to play Dean Martin in the film THE RATPACK as one of the biggest thrills of my life. Dean was a hero to me, and all I hoped to do in the film was do as much justice to the man that I could possibly do. One of the greatest highlights of that experience was getting to know and love the person and the talent of Dean's daughter Deana. With her album Volare, Deana cements the notion that the leaf does indeed not fall far from the tree. The beat goes on, and it's carried by the vocal stylings of a tremendous artist in her own right, an heir apparent to one of the legends of entertainment."
—Joe Mantegna
Tony and Emmy Winning Actor
---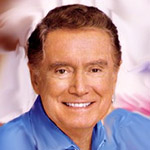 "Not only does Deana look like her dad, she has his way with a song and all of his songs too. He must be very happy about this and you will be too. She's great."
—Regis Philbin
Emmy Winning TV & Game Show Host, Singer, & Author
---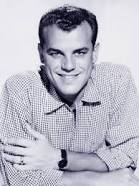 "Deana's CD is FANTASTIC! I've played it at home over and over again. Her song selection is marvelous. I lover her chops. No break. She's Always 'in her chest' (pardon the expression). Deana, you're a joy to work with and a greater joy to be with.
With His permission… I Love You."
—Julius LaRosa
Legendary Singer/Entertainer
---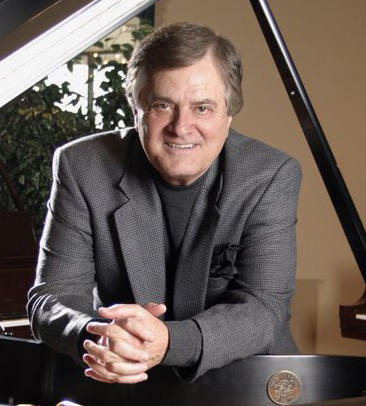 "I just listened to Deana Martin's latest CD. As her pianist and conductor, I expected a fine performance. What I heard was far more than that. She has become a premier interpreter of the "Great American Songbook" and this CD is a wonderful addition to the repertoire. I look forward to continued live performances with her. I highly recommend to anyone reading this to purchase and enjoy this fine CD."
—Vincent Falcone
Conductor/Musical Director
---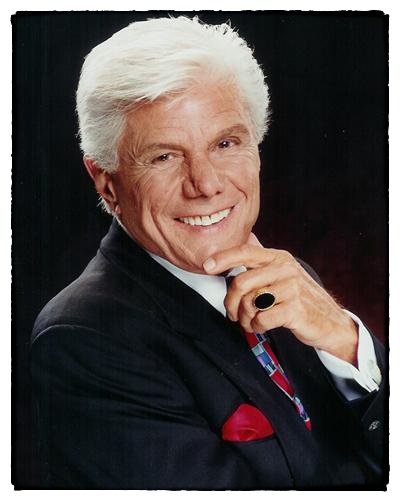 "Deana's father, Dean Martin, helped so many entertainers in their careers and thankfully he gave Deana his musical talents to continue the legacy. She is a wonderful talent in her own right and her CD "Volare" makes that point."
—Frankie Randall
Singer/Entertainer/Jazz Pianist
---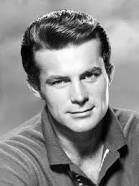 Deana has done it again – and even better! I looove this CD!! "Kiss To Build A Dream On" is a long time favorite of mine – and she did not disappoint me! I am very glad to see that song reappear and hope it is played often (It will be in this house!). It was a pleasant surprise to hear a new take on "I Will", I loved what she did with "Ol Black Magic" (great finish!) and "Mack"… but it was "Arrividerci Roma" that stopped me, literally, dead in my tracks.
—Robert Conrad
CRN – Digital Talk Radio
---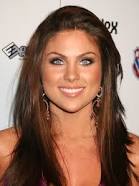 "I immediately felt a bond and connection on many levels with Deana Martin and Volare! I come from a musical background myself and trained in classical and opera music. Like Ms. Martin, my father (the late Alexander Ulf Bjorlin, internationally known composer/conductor) also was a huge inspiration and influence on me growing up. He was a wonderful father and a talented musician. Volare is obviously an extension of her love and admiration of her father, and the talent is definitely passed on!"
—Nadia Bjorlin
Actress, NBC's "Days of our Lives"
Singer in sibling group, The Bjorlin Trio
---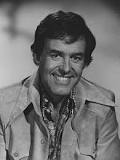 Volare!!! A wonderful piece of work! Much heart and soul went into this CD, a labor of love it is. Deana has long made a name for herself since her youth – breaking into television and films long before she sold music. She's an author, a performer, an entertainer, songwriter, actress, singer and follows in the footsteps of her father Dean Martin, in her charitable deeds. The music is a breath of fresh air, original, yet sentimental. There is so much to celebrate on this CD besides Deana's crisp and delicate vocals, there's GRAMMY written all over this CD, by former GRAMMY winners and I hope to see "Volare" set the standards for what's in store for the GRAMMYS 2010, members take note!
—Geoff Edwards
CRN Digital Talk Radio/Television Host
---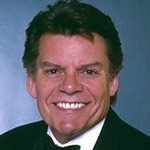 This is one great CD! I can't say enough about all aspects of this project. The song selection, arrangements, production and the mix, everything works.
Having worked with Deana on stage and on the air I know the warmth of her personality. It really shines through on these songs. And her voice and interpretations, WOW! Growing up in a musical household much like Deana's, I have a deep appreciation of this music and she and John (her producer/husband) have maintained the highest quality while making these songs her own. The always lush and tasteful arrangements of Charles Calello and Al Schmitt, "The Master," at the mixing board make this an album certainly worthy of a Grammy . Thank you for this "Gem".
Love Ya,
—Les Brown Jr.
Band Leader of "Les Brown's Band Of Renown"/Producer
---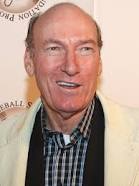 "Deana has such wonderful voice and is a perfect fit for the standards. Her music puts a smile on your face and makes you feel good! Her Dad would be very proud!"
—Ed Lauter
Actor, Producer
---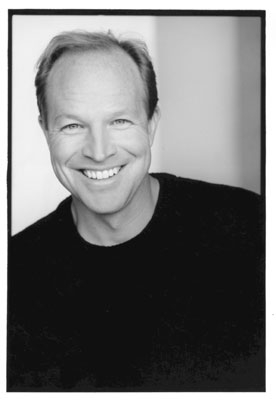 "Once again, Deana is absolutely AMAZING!  Together with the mind-blowing arrangements, Deana's vocals will take you on a musical journey from which you won't want to return.  Deana and John are both musical perfectionists, and it shines through in a big way on this album.  Without doubt, Volare is, by far, the most authentic work of music in this genre that has been released in recent history."

—Kent Emmons
TV and Jazz/Standards Radio Personality
---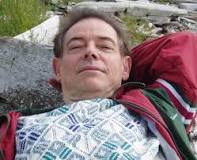 Having great affection for Deana's remarkable debut album, "Memories Are Made of This" (2006), my level of anticipation was sky high when"Volare" was announced.
With this juicy collection now in hand, and taxing the endurance of my CD player's laser beam, "Volare" clearly gets my highest recommendation.
Here is where it all comes together for Deana and friends: song selections, arrangements, orchestrations, and of course her flawless vocal artistry. Together they make "Volare" the encapsulation of each and every ingredient necessary to create a pop classic. Like her daddy, Deana glides through these songs with effortless elegance.
The cherry on top of this musical sundae is the beautiful vinyl LP edition of"Volare" — an homage to the era when Deana first heard these records, and icons, such as Dean and Frank, made us rush out and buy them.
Well done, Deana … now don't keep us waiting three years for your next masterpiece.
—Jerry Osborne
Author/Musicologist/Syndicated Columnist
---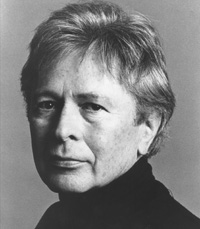 "Deana's "Volare" is the immediate winner of the coveted "Maggie". That's to say, the disc is terrific and the tune choices just right as are the arrangements and players. Bravo!"
—Johnny Magnus
KBFL Radio
---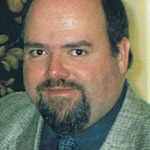 "Deana Martin continues to prove she's an entertainer who can stand on her own merit. With the release of "Volare", we are treated to a new season in Deana's career as a vocalist. And what a season to savor!
It's been a distinct honor to watch (or should I say, hear) this album develop from inception. Deana really reached a whole new level as an artist with her performances on this CD.  A tour de force in every way – just look at the cast involved in this CD.
In my estimation, the whole CD is worthy of airplay – and I hope it gets a boatload of it! Every track is a gem, and I say that not because Deana and her husband John are friends, I say that because I'm proud to see what my friends has delivered to the marketplace. Brava, Deana!
Be Brave – play half dozen or so tracks on the air starting now. Add more if you like, Deana and company did the hard part – the easy part is sharing the excitement with your listeners."
—Jim Raposa
Show "Frank & Friends"
---


"Volare" is a solid and sophisticated showcase of great music and a terrific singer.  It's fresh as today and still carries all the respect and reverence for these timeless songs.  The orchestration really cooks, and Deana sizzles.  At times playful on tracks like "Please Don't Talk about Me When I'm Gone".  At other times, contemplative yet natural on "Return to Me".  And at times evoking the passion of smoldering romance on "Love Me Tender".
Taking technical hints she learned from "Uncle Frank" Sinatra, Deana adds her own charm and personality to this lineup of classic songs.  The Charlie Calello arrangements sparkle with technical skill and entertaining complexity, and just plain jump out with all the larger-than-life swagger of The Rat Pack era.
You know Dean has to be smiling with pride, it's a keeper.
—Dan Murphy
Program Director, KIXI Radio
---

"What a great talent!
What a great CD!
We would like to have Deana Martin on with Joey again, they like each other very much, live and in studio in New York of course singing a song live to a music track and talking and promoting this CD."
—Myra Chanin
Booking Producer
The Joey Reynolds Show
---

"As "The Real Don Steele" used to say, …"Winnah, Winnah, Winnah" Deana Martin's A++ (plus plus) Great Charts, great musicians! She's in the grove. Favorite cuts: Volare, Return To Me, What A Difference A Day Makes, I've Got You Under My Skin, That Old Black Magic, A Kiss To Build A Dream On"
—Jon Hoffman
Music Director
Radio KWXY- FM
Palm Springs, CA
---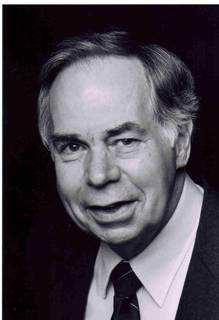 "Just what's needed to put Great American Music in front of the public is this CD containing the combination of familiar songs and a name drawing us to those songs. But the name is only the door opener. Deana Martin has her own direct, appealing style resulting in crisp, clean lyrics delivered with meaning and directness. We're indebted to you for calling our attention to such an accomplished and appealing "new" name."
—Don Kennedy
Host- Big Band Jump
---


"Bravo! Bravo! The summer was just made brighter by the return of Deana Martin.
We have been looking forward to Deana's new CD so much. We even bought tracks off of iTunes before the CD was released. Her swinging style is the perfect match to her lovely voice. We especially enjoy the tracks "That Old Black Magic" and "Please Don't Talk About Me When I'm Gone". Her new CD is perfect for a hot summer afternoon. It's so cool, it makes any day swing.
Thanks to Deana Martin and her new CD "Volare" a new generation of fans will discover this great music."
—Jeff Gehringer
Program Director
The SPA
KSPA/KFSD Radio
Anaheim, CA
---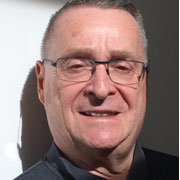 "Thanks so much for the Deana Martin CD "Volare"! Her father would be proud. Great arrangements with superb songs make this CD very special. The cuts I like
1. L.O.V.E.
2. Return To Me
3. Please Don't Talk About Me When I Am Gone
All cuts are great. A solid CD with lots of fun and great music."
—Bob Hamilton
Consultant to GREAT Stations
Hamilton Communications
---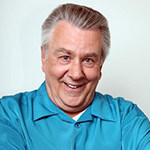 "Some things in life are naturals. Mickey Mantle was a natural. A delicious juicy porthouse at a steakhouse is a natural. And for our format, Deana Martin is a natural. And not just because she's Dean's daughter, although that helps. Deana can actually sing. And on this new album "Volare", she brings her very appealing voice to some knock out arrangements and delivers fresh, new and exciting interpretations to some classic songs. I find that the more I listen to this album, the more I like it. And I am also confident that the audience will feel the same way. In "Volare", Deana Martin has something to be awfully proud of. And here at WHLI, we're mighty proud to be playing:
Please Don't Talk About Me When I'm Gone, L.O.V.E., Volare, Return To Me, I've Got You Under My Skin, I Will"
—Paul Richards
Program Director WHLI Radio
Farmingdale, NY
---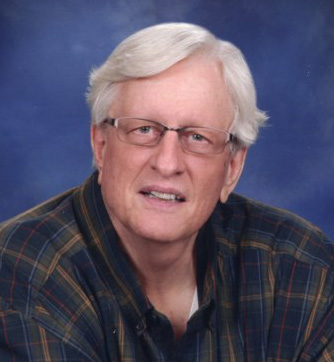 "Deana Martin is a breath of fresh air in every sense of the word.
She sings up a storm
Looks good
AND she's a licensed pilot.
Lines one and two will assure air play on my radio station.
"I will" and "Return To Me" are true winners, the rest of the cuts follow VERY closely!"
—Chuck Hamilton
KSGL Program Director
Wichita, KS
---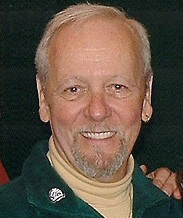 "What a nice surprise to receive Deana Martin's CD "Volare" It's great to hear her rendition of her daddy's songs. She does him proud. I began playing her songs the day I received the CD. Listeners are anxious to have a chance to win one of them. Favorites? Boy that's a tough one. I guess "Please Don't Talk About Me When I'm Gone" Also like "Volare" and "Mack The Knife". But you know they're all great songs."
—Gary Houser
Morning Show Host
KABI Radio
Abilene, KS
---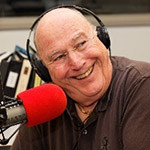 Deana is truly a chip off the old rock. It's true, apples don't fall far from their tree.
Deana Martin has done it again. This should be a huge success for her. Everything is working, the voice, the interpretation, the arrangements, all top notch.
—Alan Rock
Morning host
WUCF Radio
Orlando, FL
---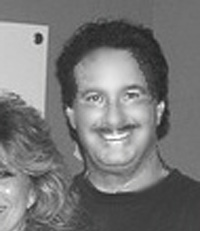 "Nel Blu Dipinto Di Blu!
Deana Martin's new CD "Volare" serves as the perfect respite from those summertime blues (or is it "Blu's?) Ms. Martin's rich, beautiful voice, along with its outstanding production and stellar arrangements, make Volare a stone-cold musical winner!
In addition to the title track, I am recommending "That Old Black Magic," "I've Got You Under My Skin" and "A Kiss To Build A Dream On" as immediate adds on our station's where Deana Martin's "Volare" would be an excellent fit."
—Steve Ross
President
TheGoodGroup, Inc.
Show "Remember When"
Radio WPHT-Philadelphia
---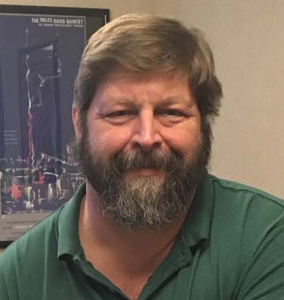 "Deana Martin just arrived and she has gone right into our current "Breeze" play-list. The new CD "Volare" features some terrific new interpretations of classic Songbook Standards like "Smile", "A Kiss To Build A Dream On", "Please Don't Talk About Me" and wonderful Dean Martin hits like "I Will" and "Return To Me".
It would be great to have Deana back on the station. She's a delightful guest with lots of fabulous stories."
—David Hendrickson
1420 AM The Breeze (WJUB)
Plymouth, WI
---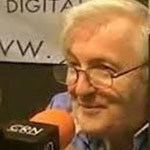 "Deana Martin's new CD, "Volare" is a sure winner. We are programming all the cuts and we're especially excited about the title track."
—Jack Roberts
Program Director
Cable Radio Network (CRN)
---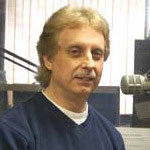 "Looks like another winner from Deana. She is carrying on where her father left off! These songs are timeless and classic.
I would love to have Deana on my show once again as a guest."
—Warren Lawrence
WKNY Radio
Kingston, NY
---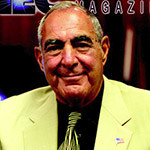 Deana's newest release is VOLARE. She continues to bring new fresh arrangements & styling to those songs made famous by her late father, DEAN.
In this Interview Deana talks about her early life, her book, Memories Are Made Of This, soon to be released as a motion picture, her busy life with husband & producer, John Griffeth, in Branson, Missouri & elsewhere.
Her sense of humor & pleasing personality combined with her beauty inside & out proves she is a "Chip off the old block" but make no mistake-she is her own person & you will fall in love with Deana Martin.
—Don Wolff
KFUO Radio
Saint Louis, MO
---

"The new Deana Martin CD is probably one of the best CD's I've had the pleasure of listening to. I can't stop listening to it. The arrangements are fantastic, the musicianship outstanding and the production and mixing is the best.
What a great fortune to have Deana Martin to sing and lend her feeling to all those wonderful songs. Her vocals are flawless and exciting. What a concept to have her sing without back up singers.
As someone who has played piano and arranged on thousands of records and CD's I have one regret, and that is, I didn't get to work on any of it. This CD is truly a work of art.
With great admiration,"
—Don Randi
The Wrecking Crew
---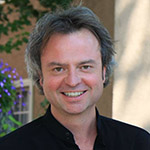 "I'm so glad to get Deana's new CD! Last I talked with her, she was working on it. Now, it's in regular rotation on KCMN. Ask her to call me and we'll have some audio Pasta Fagioli!."
—Tron Simpson
KCMN Radio
Colorado Springs, CO
---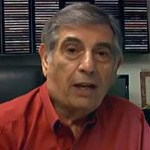 Deana's a great gal! Keeps our music alive!
—Gene Martin
WIFL/FM-104.3
Ocala, Central Florida
---


We spent last Monday (Jul 13) on an "intro" day for Deana Martin's new CD. We played every track during our four-hour afternoon show.
"Smile", "I Will", "L.O.V.E.", "I've Got You Under My Skin" and the others are perfect programming. Production values are golden.
—David Allan
WABY Radio
Latham, New York
---

Got back from vacation and found Deana Martin (Volare) at my desk. What a pleasant surprise!
Favorites:
What A Difference, That Old Black Magic, Love Me Tender, Arrivederci Roma, I've Got You Under MY Skin, Volare.
Back to work,
Thanks,
—Timothy P. Schwer
WMBS Radio
Uniontown, PA

---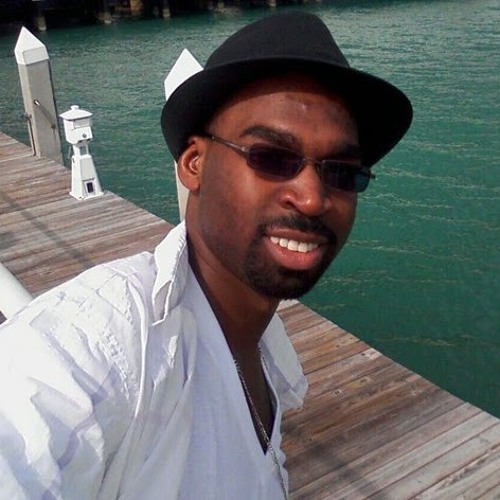 "Deana rocked as guest on our show!" The phone lines lit up, the chat lines were buzzing! She left us wanting more, and sorry Deana, but we talked about you when you were gone! We want you back! She put the BUZZ in BUZZWORTHY RADIO!!"
—NaVell Lee
Host of BUZZWORTHYRADIO